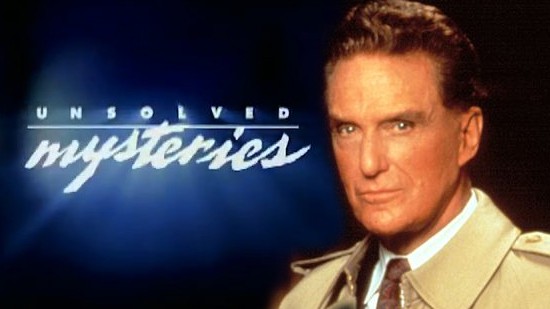 In the late 1980s, a television show aimed to use the audience to learn more about some of the odd stories of our world on Unsolved Mysteries.
The reality tv show was created by John Cosgrove and Terry Dunn Meurer, who aimed to illuminate cold cases and paranormal phenomena that had occurred.
The series started as a series of specials, with renactments focusing on murdered and/or missing people. The specials were hosted by Raymond Burr, Karl Malden and Robert Stack and aired on NBC starting in January 1987.
Thanks to the success of the seven specials aired throughout 1987, in 1988 the producers launched a weekly television series on NBC, with host Robert Stack discussing the cases before the renactment showed what had happened with a mix of video, photography and interviews.
Each show would air four segments, usually a missing person, a murder, paranormal activity and unexplained or alternative history.
Continuing into the next decade, the show's ratings started strong but were less over time thanks to the increase in the paranormal stories and the focus on alternative history and controversial theories about history.
The show switched from NBC to CBS for its last season, and has gone on to be on several other networks in the current century.
Not endorsed or part of NBC News, this reality television show's style inspired many 21st century news magazine shows on how to show and tell the story of the murdered, missing and paranormal.